Hello, I'm glad you stopped by today. Make yourself at home and browse around. I'm Sylvia, writer, avid reader, (almost)Tennessee native, and wannabe Web designer. If you come across a broken link please drop me an email and I'll get it repaired as soon as possible.
Please check the Amber Alert ticker at the top of the page. If a child abduction has taken place, any known information will roll on this ticker. You could help reunite a parent and child.
This page is the entry to the pages I've created over the years about my family. Some of my early life is chronicled in my Virtual Scrapbook.
My WofI, or Women of Influence page, features some women who have been very important in my life. First, of course, is my mother, but also her mother, my father's foster mother, and his birth mother, whom I never had the privilege of knowing as she died when Daddy was six years old. These were all strong, and strong-willed, women, and I count myself fortunate to have sprung from them.
The Family Photos link on the left leads to several pages of photographs of my family taken over the years. I especially love the ones featuring my grandson. Big surprise! The next link leads to the quite extensive family website developed by my younger brother, Ray Maner. Lots of interesting stuff there.
On my Writing pages, I will post references to my published stories (with links to some) and books-to-be, or maybe a short piece I've written. Plus a few of my favorite pieces of prose by other writers. And links to some of my favorite print mags and webzines. You may reach these pages here or from my home page.
The link below my home page takes one to my Post Oak Chroniclesblog. Ramblin'Scribe is my writing site, the first page features my infrequent columns, begun long before my blog. Past columns are also archived there.
Where credit's due----
This website would be much less than it is without the generosity of talented people willing to share the fruits of their labor.
Some of the graphics on this and other pages are from the great graphics collection on Dustie Meads' website Internet Clipart.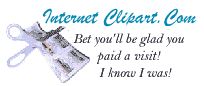 Some pages feature the wonderful Country Graphics that Brenda Nichols' used to feature on her Clinch Mountain Home website.
And finally the backgrounds of some of my pages are courtesy of the wonderful website

. I have to check my link from time to time as the owner keeps changing servers or something and I always want to give credit for I've enjoyed using these graphics for several years.